The learning session on BARMM transitions (actual implementation) was conducted by the SHINE Wao in collaboration with DolePhil/WDC on October 13, 2022, in Brgy. Extension covered court, Wao, LDS. The activity was attended by at least 100 participants from different sectors (BARMM-BTA Parliament staff, LGU, IP leaders and members, and Church leaders).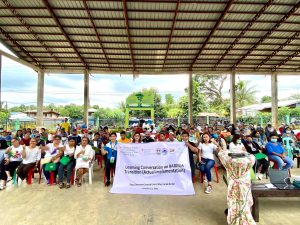 The Municipal Mayor was grateful to the MFI and Dolefil for the initiatives carried out in the municipality, particularly this learning conversation in the BARMM transition. He recalls that the government struggled during the early stages of the transition because there are many changes that the BARMM must be able to adapt to, and as a result, no appropriate programs were previously implemented, which is why the BARMM Government requested a three-year extension to perform and serve the BARMM region. He urged everyone to be more united and to work together for the betterment of the municipality.
The legislative and constituency building functions of the BTA office, as well as the projects to be carried out in Wao, were highlighted by MP Susana Salvador-Anayatin. Land conflict as the primary issue and reason of violence in BARMM was also discussed. Thus, a provision has been established regarding the above stated issue. Additionally, it was made clear that the Agrarian Reform in BARMM is not just for the Indigenous People, but for all citizens in BARMM.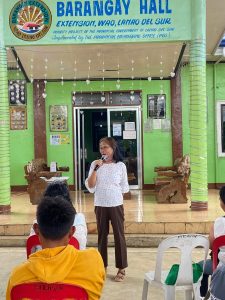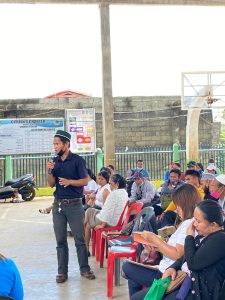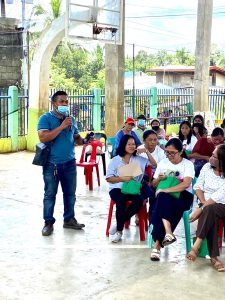 Participants also shared their action plans like Bagsakan Center for the farmers, more attention for the ALS (Alternative Learning System) in BARMM, and also educational program for adults/senior citizens. Their action plan will be consolidated by the SHINE Wao team to further identify any potential support that the project, Mahintana, and Dolefil may be able to provide.
Mr. Mark Macana of the Philippine National Police gave the concluding remarks, encouraging everyone's participation in the BARMM Transition by reflecting on previous agreements for a harmonious region despite ethnic differences.