Following the madaris visitations conducted by the Promoting Peace Engagements and Community Empowerment (ProPEACE) programme, Mahintana Foundation, Inc. and Dole Philippines through its Chairs for Trees project provided 95 kiddie armchairs to Madrasah Mustafah Norod Da'awa Al- Islamie and Madrasah Sultaniya Al-Islamiya of Brgy. Bentung, Polomolok, South Cotabato.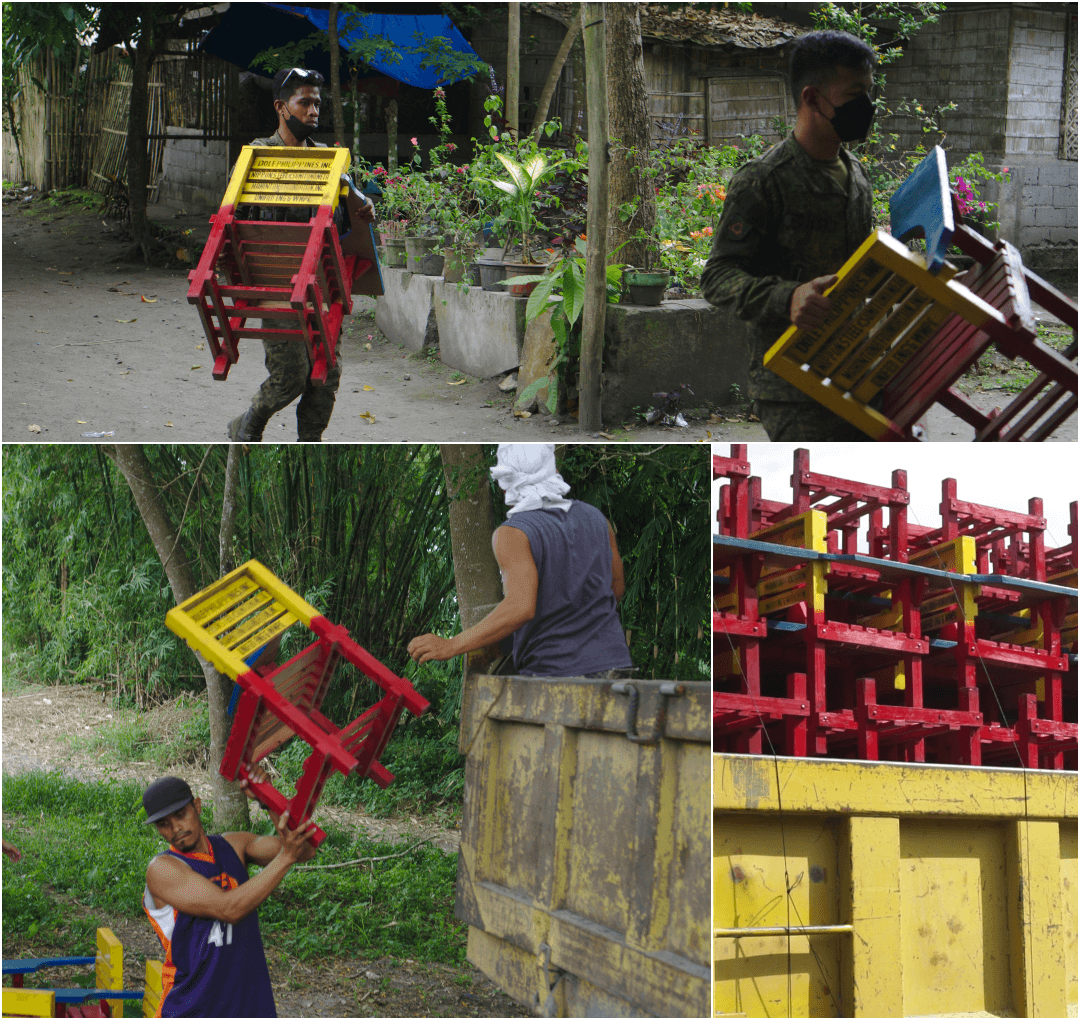 During the ceremonial turnover last March 24, 2022, school supplies donated by Mr. Fritz Zeh, Vice President Manufacturing at Dole Packaged Foods and Peace Heroes coloring book from Teach Peace Build Peace Movement were also distributed to 100 students. Support was also provided by the 5th Special Forces Battalion on the hauling of the armchairs together with the Ugyon Polomolok LGU.
Along with other madaris, ProPEACE programme is set to support the reconstruction and repair of these schools in the areas of Polomolok, South Cotabato through LGU Polomolok and other stakeholders and project partners.
With the support from Global Community Engagement and Resilience Fund, ProPEACE aims to contribute to the improvement of peace, security, tolerance, and respect for the diversity of Tri-People (Muslims, Indigenous Peoples, and Christians) in the 8 municipalities of Sarangani and South Cotabato. The project is implemented by Mahintana Foundation, Inc. as lead recipient along with the consortium of CSOs (civil society organizations) – Kasilak Development Foundation Inc., OND Hesed Foundation Inc, Maguindanaon Development Foundation, Inc. and Tribal Leaders Development Foundation.