The SHINE Wao team, in collaboration with Dole Philippines/WDC, conducted an Actual Implementation of Inter-tribal Peace and Development Council & Customary laws on October 19, 2022, in Payag ni Dowa, Brgy. Manila Group, Wao, Lanao del Sur. A total of 40 individuals from LGU, the Ministry of Indigenous Peoples Affairs (MIPA-BARMM), IP groups' representatives, and ITPDC participated in the event.
Mr. Benito R. Alga Jr., the representative of MIPA-BARMM, spoke about the importance of customary law in the community and how it can be applied. He also talked about the four-justice systems and Wao's current status with BARMM. He expressed his gratitude to the ITPDC for initiating the community settlement process, which plays an important role in maintaining peace and order in Wao.
Issues such as intermarriage, land disputes, and vehicular accidents involving a Moro and a Christian were also discussed. As a result, Mr. Benito committed that the Ministry of Indigenous Peoples Affairs will hold a separate forum on customary laws focusing on the various justice systems, including Alternate Dispute Resolution (ADR).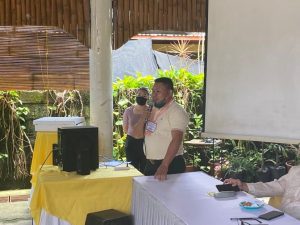 Mr. Benito was extremely grateful for the MFI's involvement in such activity through the SHINE Wao project, and he committed to informing the head of MIPA and discussing the existence of ITPDC in Wao with him in order to further identify any actions/initiatives to be implemented. In addition, Mr. Benito mentioned that they will conduct another thorough discussion about the customary laws to the ITPDC.