Mahintana Foundation Inc., through the ProPEACE Programme, distributed school supply kits to the madrasah students in Barangay Lapu, supporting to the children's Madrasah Education. The kits contained basic schools supplies such as notebooks, pencils, sharpeners, and erasers. These supplies were procured through the donation of Mr. Fritz Zeh of Dole Philippines Inc. Included within the kits are coloring books from the Teach Peace Build Peace Movement, containing images and messages of peace, as well as crayons and scissors.
The distribution activity was participated by representatives of the Muslim Council of Elders – Polomolok, PNP of Polomolok, Bangsamoro Communications Network, and Matutum Ministerial Association, whom all assisted with the distribution of the supplies. A volunteer from each group also gave messages of cooperation and peace to the participants.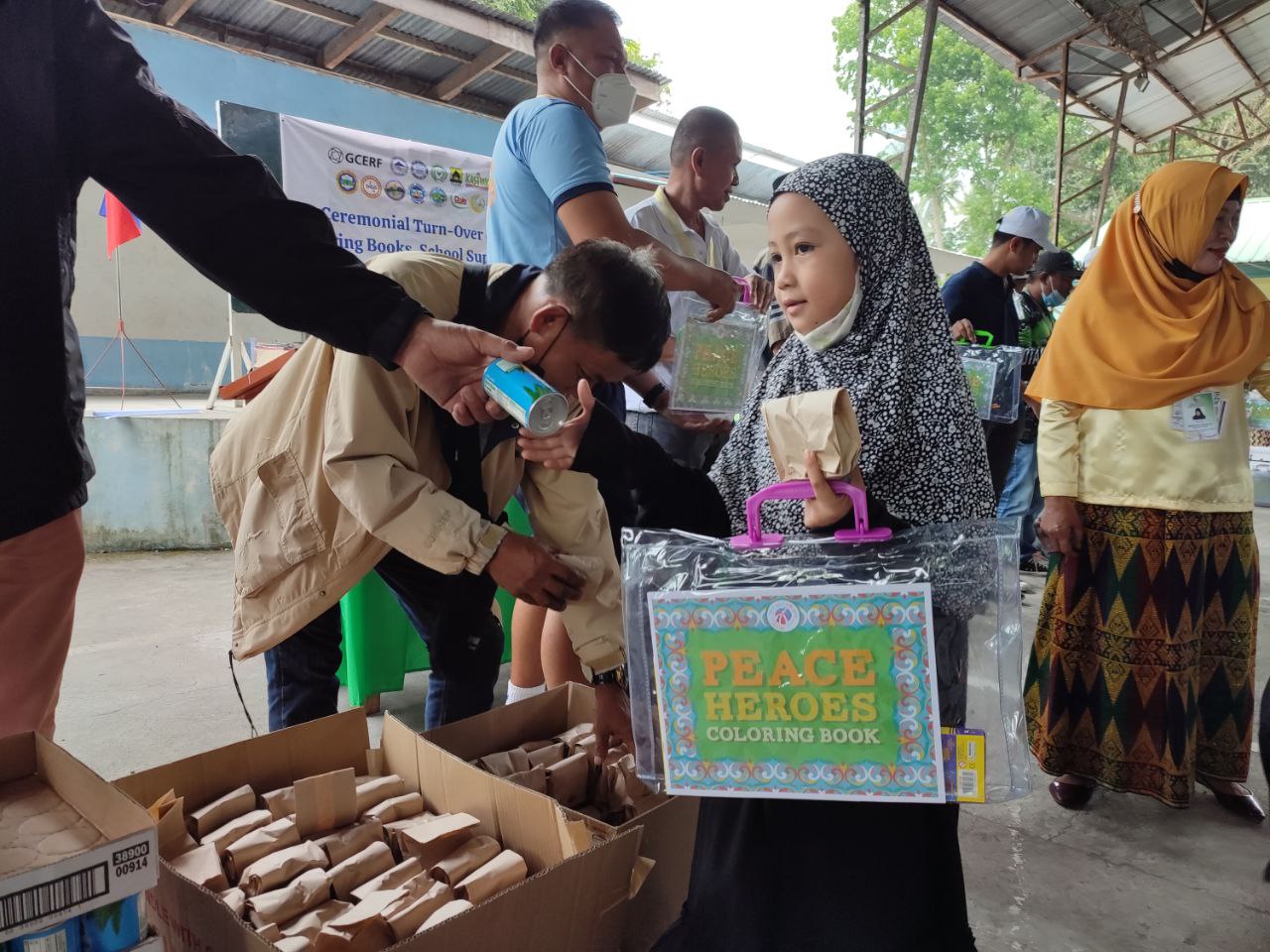 At least 150 kits were distributed to the students. Bread snacks from Nutripan and Dole Juice from Dole Philippines Inc. were also given.