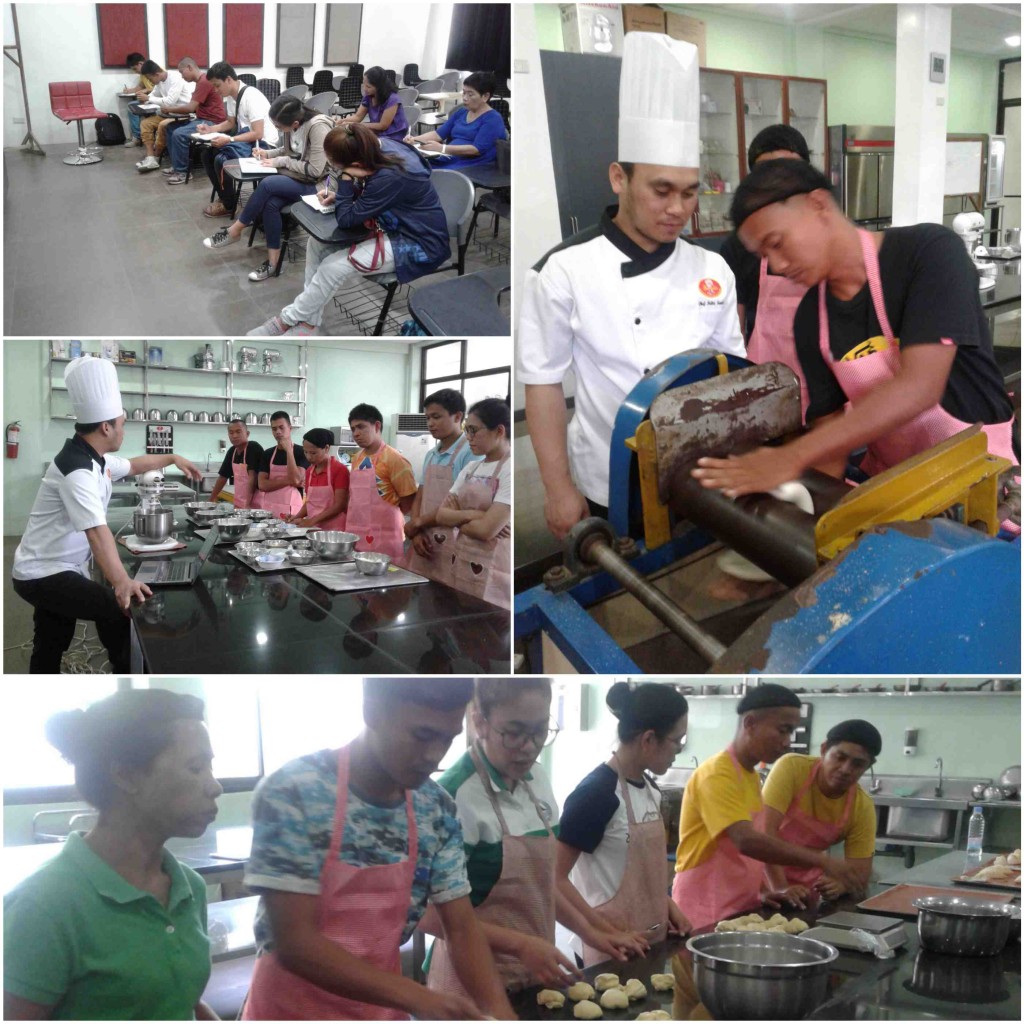 Nutripan Project's newly hired staff to be assigned in Nutripan-Koronadal together with the project officers underwent a Bread and Pastry Production Training at Gerardo's School of Culinary Arts on June 19-24, 2017. The staff were trained by Chef Felix Sanico, Jr., recognized as an expert in baking and pastry making with up-to-date expertise and techniques.
The training covers the basic principles and fundamental steps in baking. The staff were also taught on the importance of maintaining proper hygienic practices and sanitation in the work area through regular cleaning of the surroundings and baking equipment, essential to avoid food contamination.
While the baking knowledge is helpful but the hands-on baking sessions provided a deeper understanding where the staff were able to put into action all the things that they have learned. They were able to bake a variety of breads, pastries and cookies observing proper measurement of ingredients and applying what they know on the step-by-step process of mixing, moulding and baking. They learned how to bake the traditional bread products such as pan de sal, cheese de sal, cinnamon bread, ensaymada, siopao, pastel, among others.  They also experimented in preparing and making cupcakes, pies and tarts.
The engaging and interactive hands-on baking classes provided the staff with a thorough and complete baking experience especially for the bakers assigned in Nutripan-Koronadal. Their knowledge, skills and expertise were intensified and they are now excited to apply what they know in the art of baking.
The Nutripan's Business for Rural Economy and Agriculture Development (BREAD) project in Koronadal City is scheduled to be launched by July 2017. This project is supported by the Lutheran World Relief (LWR) and will be implemented by Mahintana Foundation, Inc.