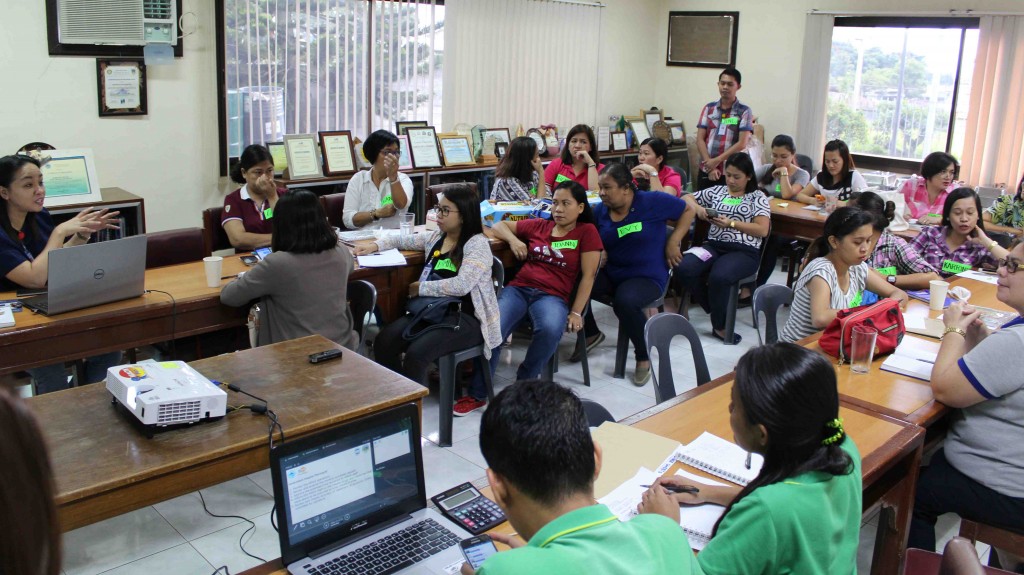 On May 17, 2017, Mahintana Foundation, Inc. hosted the first Pharmacist Meeting held at MFI conference room, Cannery Site, Polomolok, South Cotabato. The meeting was attended by the Health Plus Project team including pharmacists from Health Plus Shop-in-a-Shop (HPSiS) outlets and province-run hospitals where HPSiS operates.
The meeting has provided the participants with a venue for clearly defining the roles of government hospital pharmacists on their direct supervision under HPSiS and on understanding the importance of establishing interdependence and effective communication on supply chain management towards providing complete and on-time drugs and medicines to indigent patients. Ms. Rizza A. Cordero, Philippine Pharmaceutical Franchisee (PPF) Supervising Pharmacist, explained the roles of the staff involved in the Supply Chain Section specifically, in obtaining products from suppliers, managing the stocks and delivering it to the HPSiS outlets.
The Project overview was presented by Ms. Margie Managuit, Health Plus Project Manager. She also discussed the milestones of the project that shows its contributions to the welfare of the community especially in the health sector.
Since its successful launch in 2007, the Health Plus Program has established nine (9) HPSIS outlets (4 in South Cotabato, 4 in Sarangani and 1 in General Santos City) and continues to explore the possibility of expanding to other government run hospitals in other areas of the region.