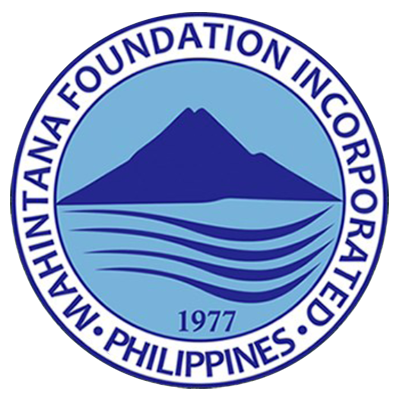 Mahintana Foundation, Inc., founded on August 12, 1977 and registered under the Securities and Exchange Commission on September 12, 1977, has programs and operations in many communities around Region 12 and other regions in Mindanao, Philippines. It has established networks and linkages with various local and international organizations and developed active partnerships with local government units, NGOs, the private sector, academe, and other development players in the area.
---
Fields of Expertise
Project Development and Management
The Foundation has established strong identity and credibility in terms of project development and management in the areas of Institution-Building and Governance, Enterprise Development, Basic Social Services, and Environmental Conservation and Regeneration. This is attributed to its achievements and performance in the various programs and projects it has implemented through the years.
Access to Resource Agencies
Given the established credibility of the Foundation, it has developed strong partnerships and linkages with both local and foreign partners. This partnership has been utilized to support the programs and projects implemented by the Foundation. This has further facilitated opportunities for staff training and development.
---
Vision
A dynamic organization working towards sustainable and resilient communities
Mission
Mahintana Foundation, Inc. shall work towards sustainable and resilient communities by actively implementing viable socio-economic and environmental programs through teamwork, leadership, commitment, integrity, and excellence.
---
Networks & Affiliations
Over the years, Mahintana Foundation, Inc. has established a strong base of partnerships with various development players, which is attributed to its image and credibility.
At the national level, MFI sits as Vice President-Mindanao of the Association of Foundations, a partner of the Philippine Business for Social Progress, a member of the Philippine Partnership for the Development of Human Resources in Rural Areas, Peace and Equity Foundation and the National Pharmaceutical Foundation, Inc. and the first Non-Government Organization (NGO) in Mindanao to receive accreditation from the Philippine Council for NGO Certification, which is now on its third 5-year accreditation, and Department of Finance-Bureau of Internal Revenue as a Donee institution. On the regional level, MFI is a member of the Regional Development Council, Mindanao Coalition of Development NGO Networks and the Department of Social Welfare and Development-Region XII.
On the provincial level of South Cotabato, MFI sits as Vice Chairperson of the Coalition of Social Development Organizations in South Cotabato and a member of the Provincial Development Council (PDC), Provincial Health Board, University of the Philippines School of Health, Provincial Coordinating Council for Health Concerns and South Cotabato Sultan Kudarat Sarangani and General Santos-Area Development Project Office. While in Sarangani province, MFI sits as Board of Trustees of the Environmental Conservation and Protection Center, and a member of the Sarangani Province Empowerment and Community Transformation Forum, and the PDC.
At the municipal level, MFI is an accredited NGO of the Municipal Development Councils of Polomolok, Tupi, Surallah, T'boli and Maasim. It also sits as Chairperson for the Resource Mobilization Committee of the Mt. Matutum Protected Landscape-Protected Area Management Board and the lead organization of the Matutum Integrate Conservation and Development-Area Focused Approach.
Research Studies
The following Socio-Economic Studies were conducted by Mahintana Foundation, Inc.:
Bio-Resource Assessment of the Mt. Matutum Protected Landscape (FPE)
Socio-Economic Study of the Liguasan Marsh
Socio-Economic Study and Public Scoping of Kalsangi Golf Course (Dolefil)
Poverty Mapping of Sarangani Province (PEF)
Poverty Mapping of South Cotabato Province (PEF)
Comparative Study of the Socio-Economic Profile of MMPL Municipalities
Socio-Economic Study of Farm Management Contract (FMC) Holders of Dolefil
Socio-Economic Study of Farm Management Contract (FMC) Holders of TropiFresh
Socio-Economic Study of Selected Barangays in Tupi and Polomolok (Dolefil)
Yaman-GenSan Evaluation 2003
Development Strategies
Impact Area Development
A community-specific and integrated development approach, which seeks to create optimum impact on target project participants and their communities.
Partnership Development
Forging and building strong development partnerships with government agencies, local government units, Non-Government Organizations, Peoples' Organizations, donor organizations and other stakeholders to enhance the progress of attaining integrated area development goals and objectives.
Resource Mobilization and Leveraging
Accessing and mobilizing both internal and external resources and utilizing them efficiently to increase the coverage of development assistance and the scope of its benefits to include a greater number of communities.
Social Entrepreneurship
Integration of social enterprise dimensions in all interventions towards financial viability and sustainability of assistance.
Future Directions
In facing the challenges of promoting an innovative approach to sustain its interventions and widen the programs' reach, Mahintana shall strengthen its financial and organizational capabilities by integrating social enterprise components in all dimensions, simultaneously strengthening its approach to pulic-private partnership. In so doing, it shall also strengthen the capacities of its adopted communities in sustaining the programs and projects. It shall also continue to support the thrust of the national government towards accountable, transparent and good governance.
Furthermore, the foundation will continue to implement interventions addressing the challenges of disaster risk and climatic changes. Mahintana shall also intensify its support to Dole Philippines as they scale up their Community Development projects in the communities where the community operates.